Appliance Repair Experts
Superior Customer Service
Fast, Reliable Service
Warrantied Workmanship
Factory-trained, Certified Technicians
Don't replace it - Repair it!
Annapolis Area Appliance Repair Service
Residential Appliance Repair
Our Repair Experts have been servicing residential appliances in the Annapolis, Maryland area since 1981! We strive to deliver quality service to earn your trust, your referrals, and your repeat business.
Specializing in High End Appliances
We service all of your favorite luxury appliance brands!
Commercial Appliance Repair
With over 30 years in the business, we've seen just about every type of broken appliance. We're fast and responsive and will have your commercial appliance repaired and business up and running again in no time!
Heating and Air Conditioning
When the temperatures are extreme, you rely on your HVAC system to keep your indoors comfortable. Whether it's the AC, heat pump, or furnace, you can count on Appliance Doctor for fast repairs.
About Us
A Family-Owned Business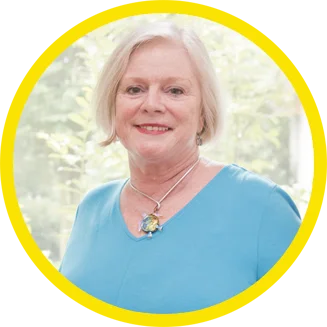 Gale Scavone has been paving the way for "women-owned businesses" long before the phrase was trending on Google.
Gale & Michael Scavone opened Appliance Doctor, Inc together in 1981. The partnership works because each brings a different skill set to the business.
For over 30 years, Appliance Doctor, Inc. has been serving satisfied, repeat customers. They have a long-standing reputation for quality service performed by expert, professional technicians, at reasonable prices.
When you have a large family, dishwashers can't afford to be down for very long. Sears wasn't going to be able to respond to us for weeks, Appliance Doctor responded the next day, ordered the necessary part, and returned to install it the day they received it. They were thorough, polite, prompt and got our dishwasher running just as soon as was possible. For that, I was very happy.
James, Crownsville
Appliance Doctor was great, they were able to send a technician the next day. He arrived within in the 2 hour window, was extremely polite, professional and explained what the problem was and how to fix it. I would definitely use them again.
Lisa, Grasonville
Technicians arrived on schedule and immediately went to work assessing the problem. Problem of machine not working fixed in about 30 minutes.
Carol, Annapolis
Steve was wonderful. He was knowledgeable, professional and considerate. Me, as the owner, I was VERY impressed. He is a HUGE asset to the company.
Julia, Davidsonville
The experience with Appliance Doctor was great from the initial contact by phone with Iris through the finished repair. Steve arrived promptly and diagnosed and repaired the problem very quickly. As part of the service he also checked and cleaned the other three burners on the stove. I really appreciated the fact that he explained the problem clearly so that I could understand the issue. Steve was prompt, professional, and left my kitchen spotless. We have used the Appliance Doctor several times and have always been extremely pleased with their service. I highly recommend them and we will definitely use them for any future repairs.
Carmen, Arnold
The techs were great. At one point the owner came out, as the issue was very unusual. He was great to work with as well. I always got quick responses to schedule appointments and the appointments were always on time. I will not hesitate to use them again or recommend them to my friends.
Kristin, Annapolis
The experience was pleasant and the repairs for the washer and dishwasher were completed. The HVAC was running fine and they told us fixing the drainage issue would be too costly. It was never installed properly by another company.
Julie, Shady Side
We Service Most Major Brands
And can probably save your out-of-production model, too